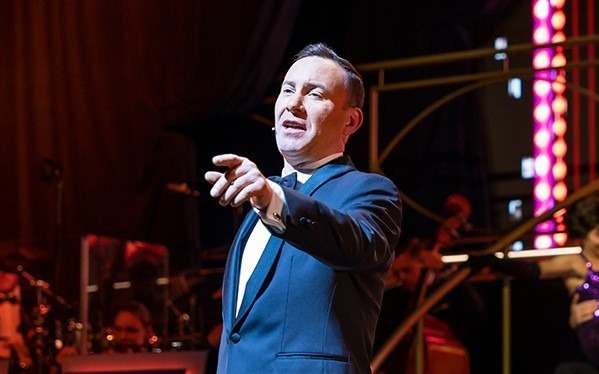 SINATRA – The Voice
Ladies and Gentlemen, prepare to be transported back in time to the golden era of crooning with our Sinatra evening at The English Theatre! Get ready to relive the magic of Frank Sinatra's timeless classics as the talented Tam Ward and his trio take the stage to pay homage to one of the most iconic entertainers of all time.
Experience the smooth, velvet tones of Sinatra's voice as our performers bring to life some of his greatest hits. With every song, you'll be transported back in time to the Rat Pack era, surrounded by the glitz and glamour of old Hollywood.
Tam is best known for his role as Frank Sinatra in "The Rat Pack Live from Las Vegas" in The West End and on tour throughout Europe and the US. Together with his swinging trio, Tam presents "The Voice" featuring songs from "The Early Years", "The American Songbook", "The Sinatra / Jobim Recordings", and Swing Classics.
But this isn't just a tribute show. Tam Ward and his trio are seasoned professionals with a passion for Sinatra's music and a deep understanding of the art of crooning. They'll bring a fresh and exciting interpretation to his classics, making this an evening that both Sinatra fans and newcomers to his music will enjoy.
So join us for an unforgettable evening of live music, song, and dance! Book your tickets now and immerse yourself in the world of Sinatra for an unforgettable night of entertainment!