the english theatre of hamburg
We are proud to create exciting, relevant international theatre in Hamburg performed by outstanding British actors directly from London. A unique possibility for our international audience reaching far outside the city borders to experience British theatre at its best.
The quality of brilliant West End productions directly in Northern Germany – that is what the English Theatre brings to Hamburg. With the cast hired in London, we bring you a wide variety of talent starring in British and American plays. Classics, modern pieces and exciting shows ranging from musical performances to interviews are just some of our program points we are proud to produce in-house. With decades of experience, we value our traditional roots and venture with our audience out into an exciting future for the theatre.
We welcome you to enjoy British humor, tremble with fear in our exciting thrillers or fall in love while listening to mellow serenades.
The "heart" of the theatre is located in the beautiful building of the Hammonia Bad. We can house up to 160 visitors, including our bar – stocked with British specialities. Come and indulge in the irresistible taste of original fudge treats or have a taste of our imported alcoholic and non-alcoholic beverages.
Join us for a memorable visit at Germany's oldest private theatre and enjoy entertainment outside of the usual mainstream.
We love what we do and know how to do it. Join us for an unforgettable evening!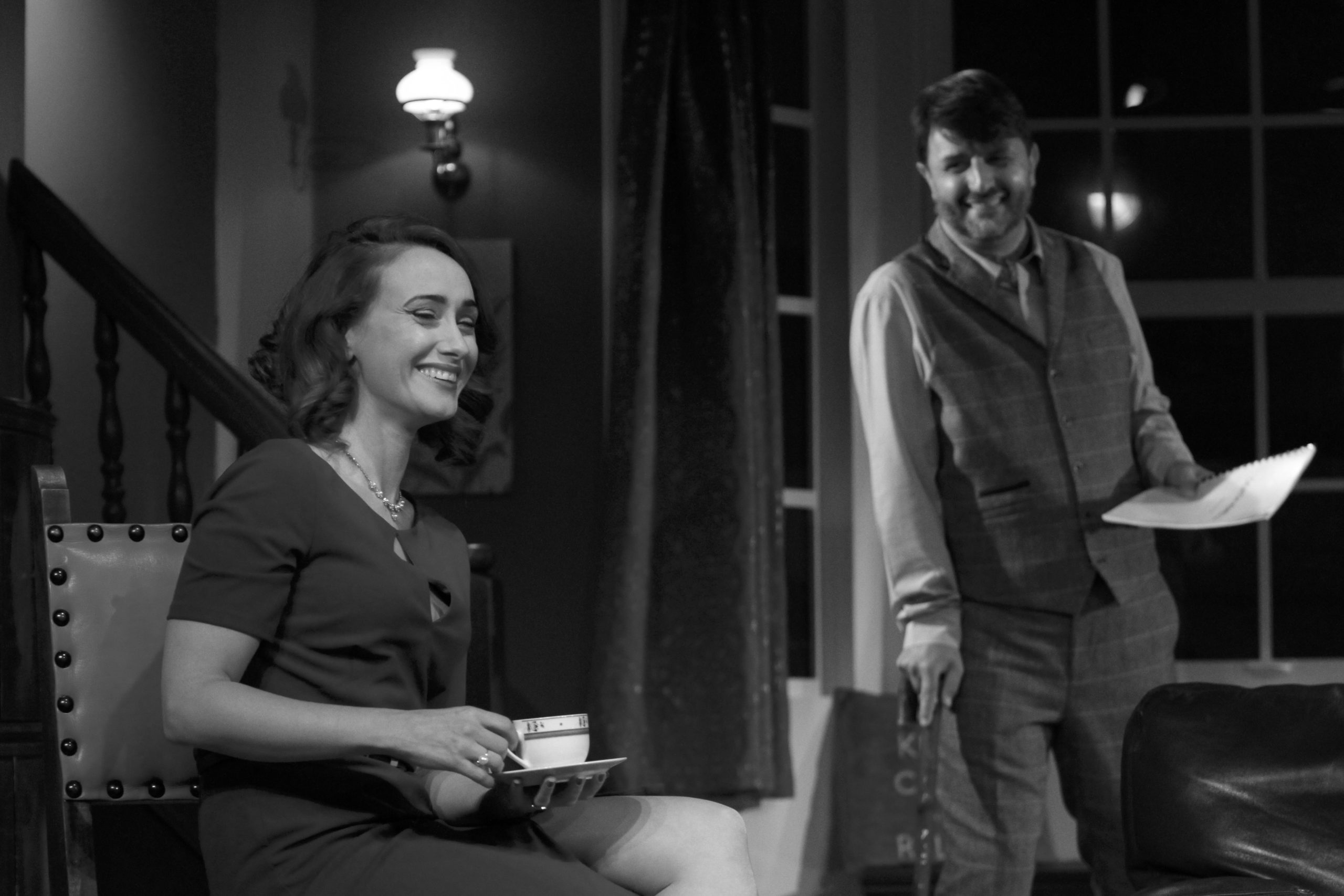 The theatre was founded in 1976 by two Americans, Robert Rumpf and Clifford Dean, who trained and worked professionally in the United States before coming to Hamburg in the mid-1970s. They share the general management responsibilities, and together with Managing Director Paul Glaser, plan the artistic program and direct most of the productions. The theatre is located at Lerchenfeld 14, 22081 Hamburg, Germany.
While everyone who has ever worked at the English Theatre has made a valuable contribution to its success, it was the dedication, determination and willingness to take risks going far beyond what might be expected as well as the hours upon hours of hard work by these people at the beginning of our history that laid the essential foundation of this institution. Directors Clifford Dean and Robert Rumpf want to express their deep gratitude to these individuals: John Walther, Michael Medlinger, Heike Kock, Eloïse Jaffer, Gabi Ellis, Dianne Wilson, Anne Lange and Herbert Seeland.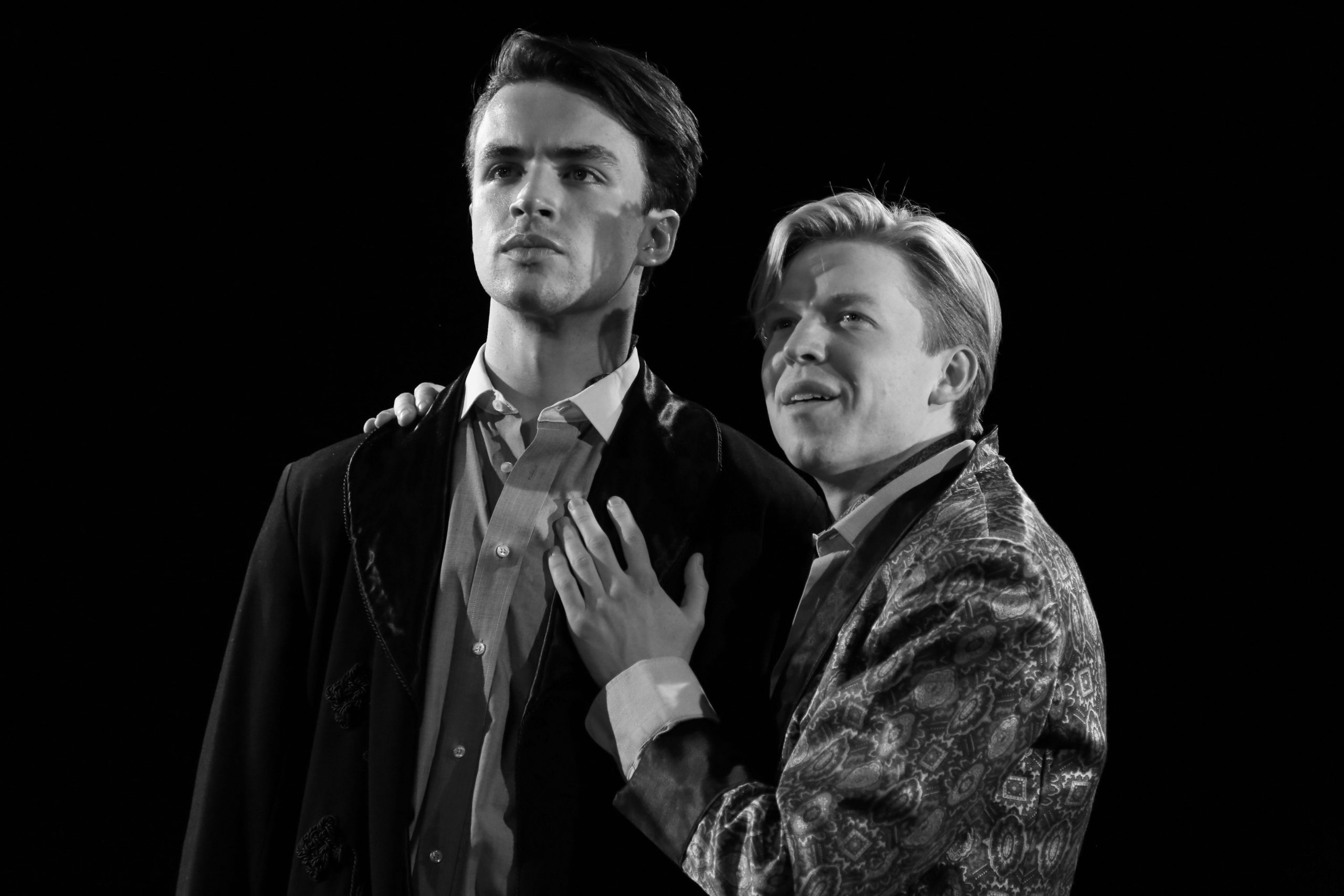 A usual season offers plays from September through June. With shows every weekday (excluding Mondays), we perform not only evening shows but also matinees and additional presentations on Sunday afternoon.
Please check our website and newsletter for the latest news on our shows – so you never miss out on the perfect opportunity to visit us.
A season at The English Theatre usually includes an American or British drama from the classics or modern classics, a comedy, a thriller and a contemporary play. Past plays have included the works of Shakespeare, G.B. Shaw, Eugene O'Neill, Harold Pinter, Noel Coward, Tennessee Williams, Alan Ayckbourn, Neil Simon, Neil LaBute and John Godber.
In addition to our plays we also offer the Sunday Specials. With artists from all over the world we invite you on a few selected Sundays a season to an evening full of music, art and culture.
The theatre presents a variety of distinguished plays in the original English on a professional basis, thereby to contribute to international communication through language and the art of the theatre.
Our audiences comes from far beyond the borders of Hamburg to enjoy authentic theatre in the style of the famous West End. We act as the perfect meeting and exchange point for cultural interested stage lovers, theatre enthusiasts and generally interested people from all over the world. With a versatile selection of plays we are offering a wide band-width of genres – with our eyes and ears always at the pulse on the now and the future.
With technology on our side we are broadening horizons and now offer streaming services for our plays. Especially in times of crisis where it's not possible to leave the house the possibility of tuning in to a live performance streaming over the internet is a great opportunity to still enjoy theater and get your dose of culture.
From early on schools saw the English Theatre as a great opportunity to invite the authentic spoken word into their classrooms. Following this run from the educational sector, the theatre started to provide free teaching material for each play and offers exclusive discussions with the director and actors.
In addition to our usual role as a theatre we are glad offer our knowledge to the youth and being one part of inspiring young people.
The English theatre and the way it stages plays in a British and American way offers a unique experience to typical German theatre.
Next to the main area where our audiences enjoys the plays, we also have a box office on the ground floor of the Hammonia Bad. So buying tickets, getting information about the play and getting a gift voucher is all possible in house.
Our auditorium is equipped with 160 comfortable seats with plenty of leg room. Access for handicapped visitors is provided (please call for further information: +49 (0)40 227 7089). Each row is elevated so that all spectators have an excellent view of the stage. The foyer is equipped with bar and cloakroom facilities and there is ample parking space behind the building.
In a separate building not too far from the theatre we house our rehearsal are, administrative offices, a workshop, costume and prop rooms and storage space for furniture and props. This enables us to produce our shows without outsourcing anything.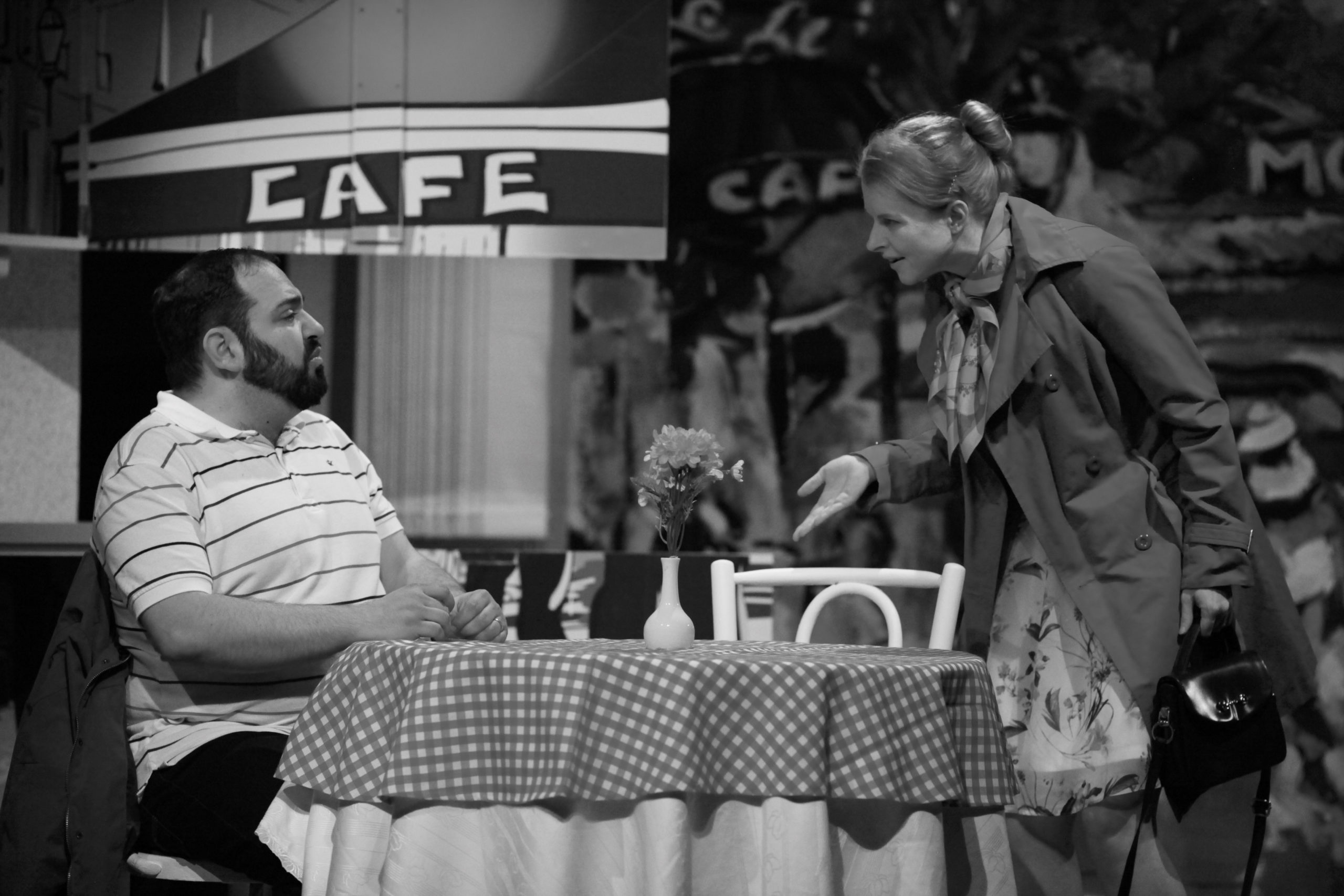 The theatre has a staff of approximately 16 people employed on either a full-time or part-time basis. This includes the directors of the theatre, the administrative and technical personnel, the stage management, as well as box office staff, bartenders and cloakroom attendants. Professional actors and set designers are hired in London for each production.
And of course: all of our staff is bilingual.
General Director:
Clifford Dean
General Director:
Robert Rumpf
Managing Artistic Director:
Paul Glaser
Marketing:
Luciano Di Gregorio
PR Director:
Anna Geudert
Financial Accountant:
Bärbel Sechehay
Front of House Staff:
Regine Heiden, Anne Czayka-Desebrock, Paula Sachse, Mika Domin
Box Office:
Rosmarie Kock, Luciano Di Gregorio, Sean Köhlmoos, Renate Musché
Set Design:
Mathias Wardeck
Technical Manager, Light/Sound:
Heiko Böttner
Stage Management:
Rebecca Delmas
Deputy Stage Manager:
Caroline Brössel, Bianca Maes
Technical Assistant:
Carina Rieper
Grafik Design:
Sweetspot Studio
DIRECTIONS
The English Theatre of Hamburg
1st floor of Hammonia Bad
Lerchenfeld 14
22081 Hamburg
Telephone (040) 227 7089
SUBWAY
U3 to Mundsburg
BUS
Busses 25, 172, 173 to Mundsburg
Bus 37 to Finkenau
You can find bus and bahn connections on the HVV website.
PARKING
Hammonia Bad provides underground and overground parking starting at 18.00 hours for 2,– €
Become a patron of the arts
We need your support to keep doing what we're doing. With your donation the theatre will continue to bring you excellent productions and thrilling shows!