NOW PLAYING: Great expectations
"Sehr sehenswert: 5/5 Sternen […] Es hat funktioniert, und zwar großartig – Hut ab"
"Große Erwartungen am English Theatre werden übererfüllt"
"Ten points out of ten for all those involved in this fantastic performance."
In this captivating adaption for the stage by Paul Glaser, you'll follow Pip's life story and his ascend through the class system in the 1850s.
The classic by Dickens is exclusively written for the stage. With the addition of video design, the audience finds itself transported into the olden days to experience this truly enchanting tale.
Make sure to catch a glimpse at the cast list! Click the button on the left to read about the talents performing on stage.
Outstanding british talent directly from London – West End in Hamburg
Welcome to the English Theatre of Hamburg. We are a private, professional theatre – the first English language theatre to be founded in the whole of Germany. Let us introduce you to first-class plays in productions that match the high standards set by London's West End.
Tam Ward is probably the best interpreter of Frank Sinatra's Music in the business today and he is now available for Galas and Shows in Germany. Tam played the role of Frank Sinatra in "The Rat Pack Live from Las Vegas" on London's West End and on concert-tour throughout Europe and the USA. Together with his swinging trio, Tam presents "The Voice" featuring songs from The Early Years, The American Songbook, The Sinatra / Jobim Recordings, and Swing Classics.
Tam Ward is a unique performer with a very special talent who presents an unforgettable evening of music and song.
You're excited about your coming visit at the English Theatre and want to have a sneak peek? Sure, no problem! Enjoy this little trailer to get in the mood for an evening of authentic British and American theatre!
Become a patron of the arts
We need your support to keep doing what we're doing. With your donation the theatre will continue to bring you excellent productions and thrilling shows!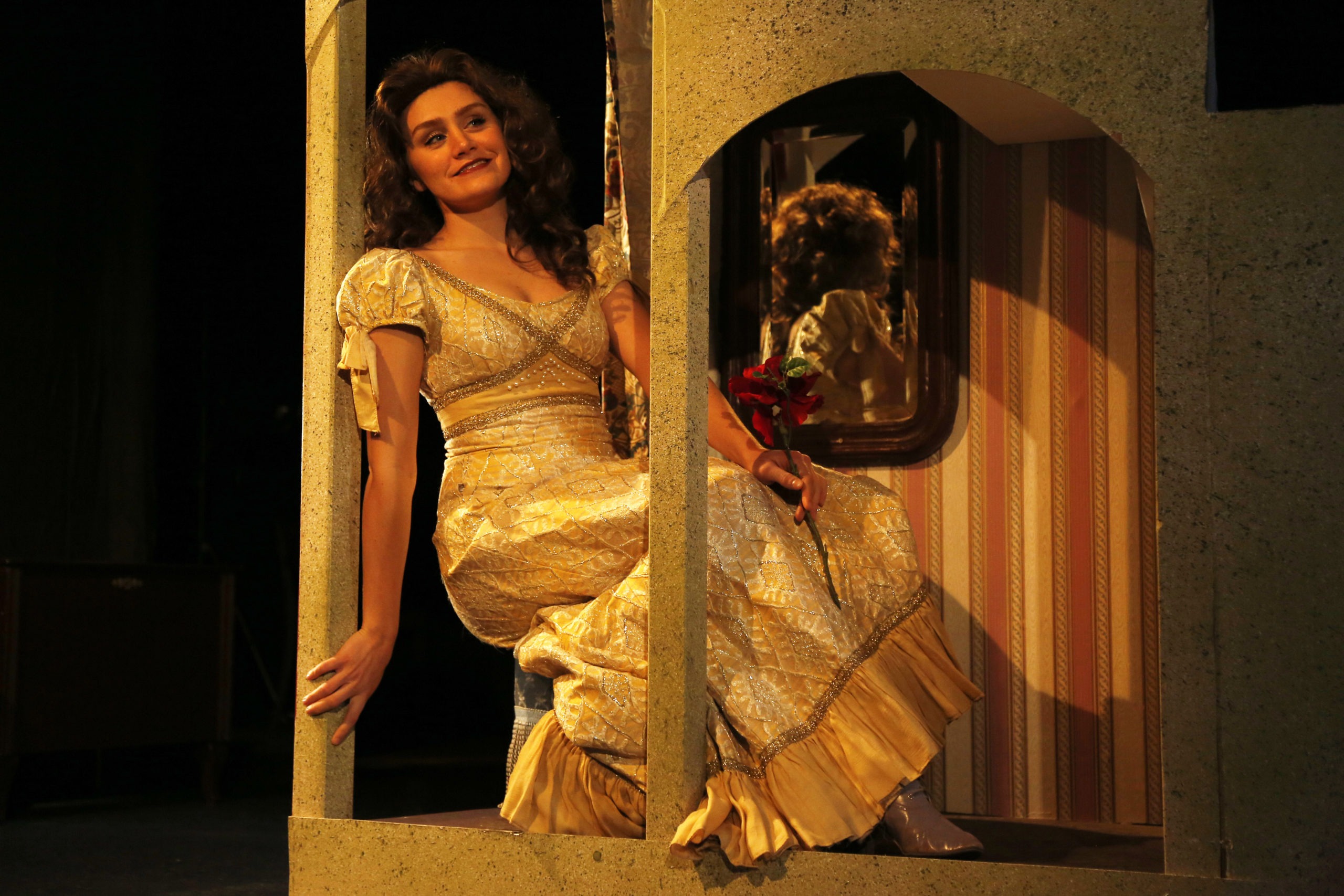 The English Theatre of Hamburg
1st floor of Hammonia Bad
Lerchenfeld 14
22081 Hamburg
Telephone (040) 227 7089
U-BAHN:
U3 to Mundsburg
BUS:
Busses 25, 172, 173 to Mundsburg
Bus 37 to Finkenau
You can find bus and bahn connections on the HVV website.
PARKING:
Hammonia Bad provides underground and overground parking starting at 18.00 hours for 2,– €