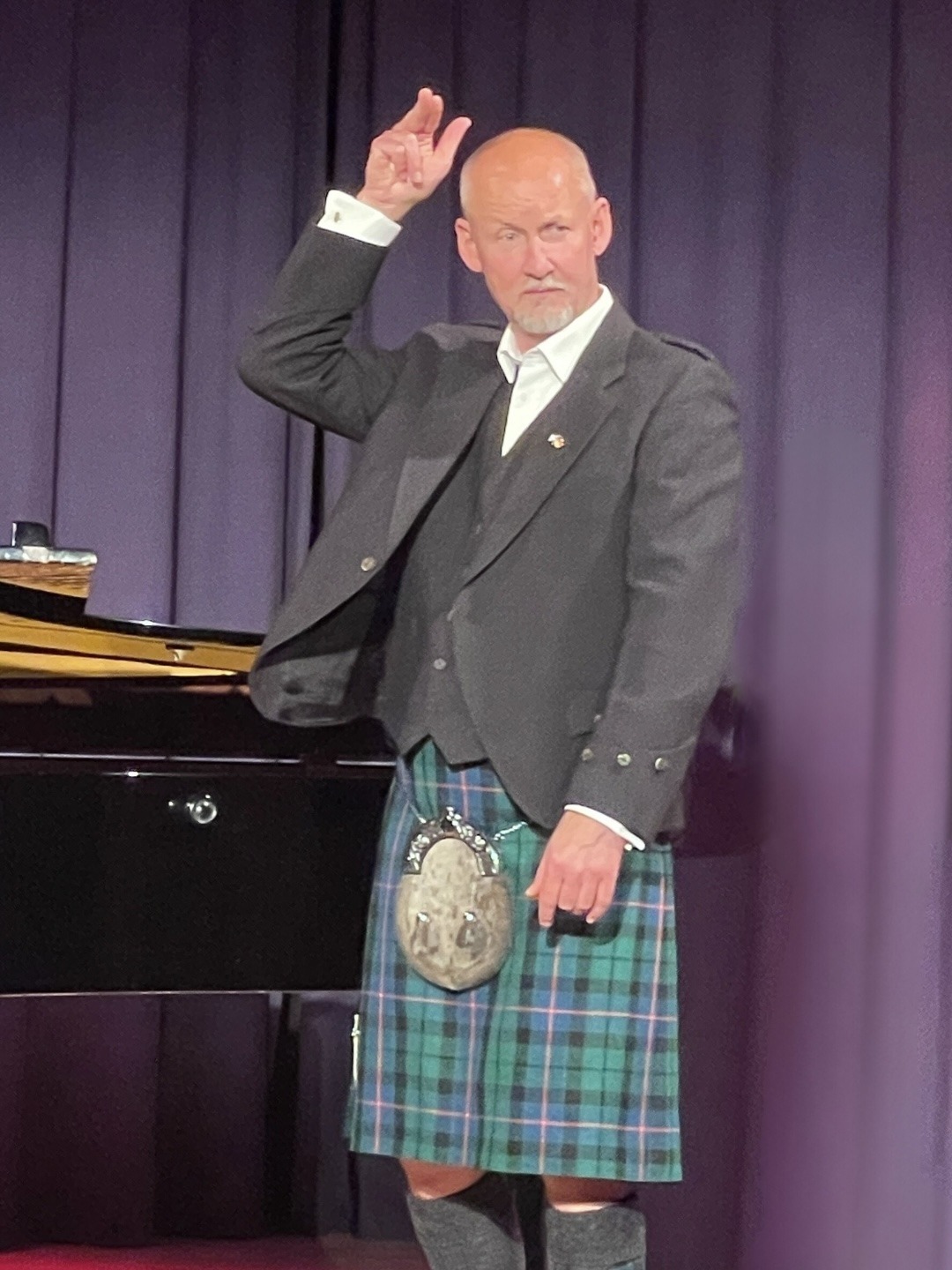 Richard Morrison – Rantin Rovin Robin
An evening of entertainment with the renowned Scottish baritone, Richard Morrison, featuring his new show, "Rantin Rovin Robin", the life of Scotland's favourite son, Robert Burns, in music, verse, and song.
Rantin Rovin Robin
"Rantin Rovin Robin" is a musical show celebrating the life and work of Scotland's most famous poet, Robert Burns. Burns wrote the world-famous, "Auld lang syne", and this show tells his remarkable story through his own songs, verse, and letters. Rabbie loved life, he loved rhyme and he loved good company – especially the company of women. This production, featuring German and Scottish singers, actors and musicians, is a loving portrayal of a brilliant and enigmatic genius – Scotland's Favourite Son, Robert Burns.
Richard Morrison
The Scots born international baritone, Richard Morrison, is highly regarded for his warm, lyrical voice and versatility as a performer. For 25 years he has appeared in Europe's leading concert halls, such as the Royal Albert Hall, the Royal Festival Hall and the Berliner Philharmonie. He's worked with orchestras including the BBC Symphony Orchestra, the BBC Concert Orchestra and the Royal Philharmonic Orchestra. In opera, he's sung principal and title roles at the Staatsoper Hannover, the Staatstheater Nürnberg and the Deutsches Nationaltheater Weimar. 2023 sees him making his debut at the Staatsoper Leipzig. In opera and song he can be heard on Deutsche Grammophon, Naxos, and Warner Classics. A passionate advocate of his homeland, Richard has released two CDs of Scottish songs, "Songs of my Home" and "Isle of Arran". He is well known in the UK through numerous television and radio appearances (BBC TV, BBC Radio and SKY TV) and has appeared as a soloist and presenter on the UKs Classic FM.