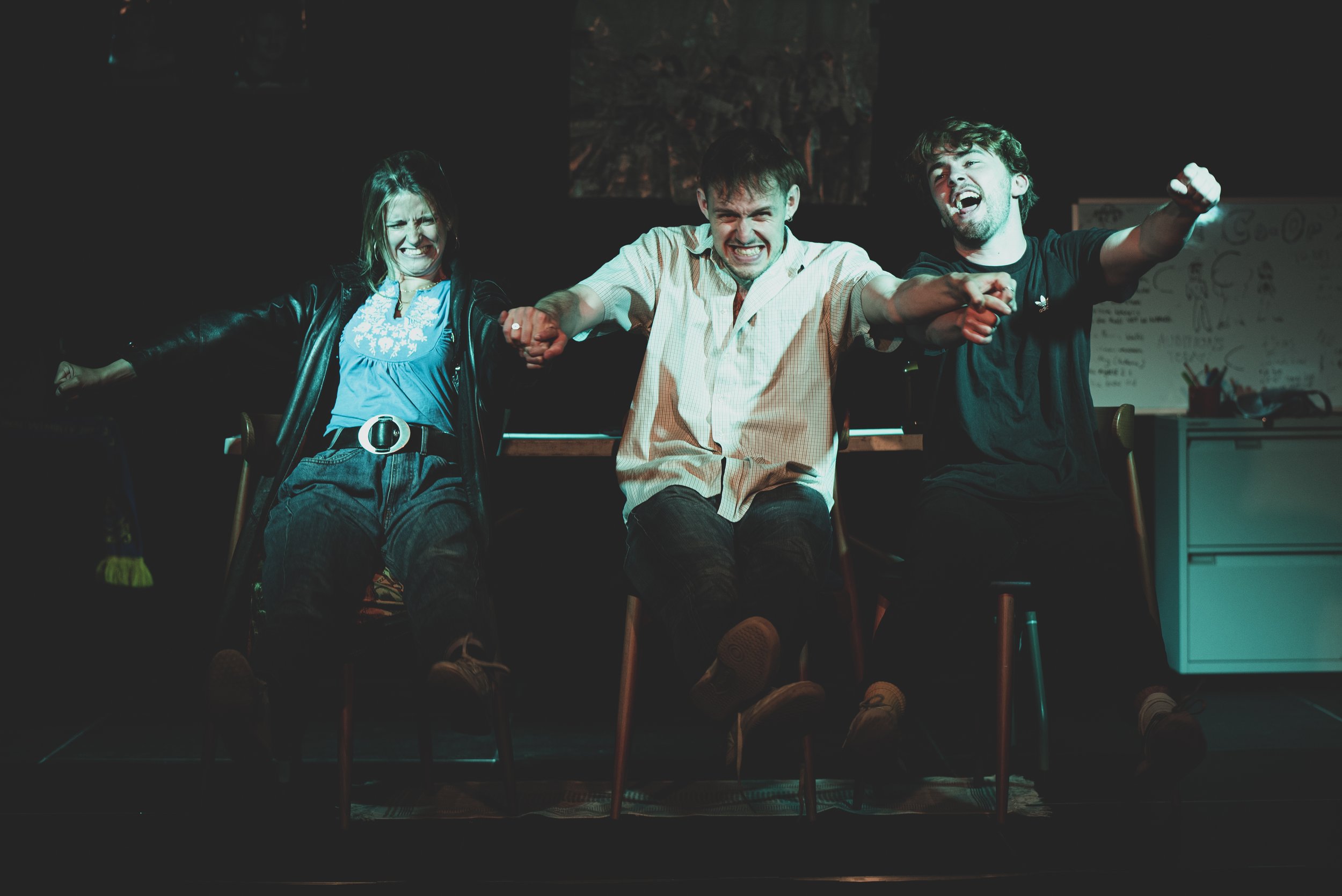 THE CO-OP by Make It Beautiful Theatre Company
Get ready for a night of laughter, excitement, and drama at our Theatre with "The CO-OP." This critically acclaimed production takes you on a journey through the ups and downs of a dysfunctional acting agency run by three unlikely characters.
Follow Jimmy and Caza as they navigate the challenges of running their agency and their search for a new star to bring it back to life. Enter the talented and mysterious Charlie, whose arrival brings new excitement and energy to the CO-OP. But will his arrival also uncover the secrets lurking beneath the surface?
With a unique blend of popular music and film genres, "The CO-OP" is a love letter to the world of theatre and film, brought to life by a talented cast of performers. This 5-star show has received rave reviews and had successful runs at several prestigious venues, and now it's finally coming to our Theatre!
Don't miss this opportunity to experience the laughter, drama, and excitement of "The CO-OP." Book your tickets now and get ready for a night of unforgettable entertainment!
The play is presented to you 6 – 9 June 2023